"He went from getting barely any dates to a few dates a week. His transformation was so dramatic," says Tavia Sharp about her client, Shir Aviv.
Tavia Sharp shows people how to achieve their own transformation. Tavia is a Men's Fashion Expert and personal stylist, and her company, Styled Sharp, is geared towards helping men gain confidence personally and professionally, through wardrobe changes and coaching.
"There are so many personal stylists for women, but not as many for men. Girl friends, guy friends and boyfriends used to always keep asking me for male clothing advice. A lot of guys really need help with this. That's where I saw the need for men's personalized consulting."
Tavia helps men make wardrobe changes that will reflect positively on their self-image to gain confidence in their personal, dating and/or professional scene.
Her credentials and experience are assets to her coaching skills. She graduated from the University of Delaware's fashion program and moved to New York where she was the head designer at Calvin Klein and Macy's, and has had experience in the fashion industry for over fifteen years.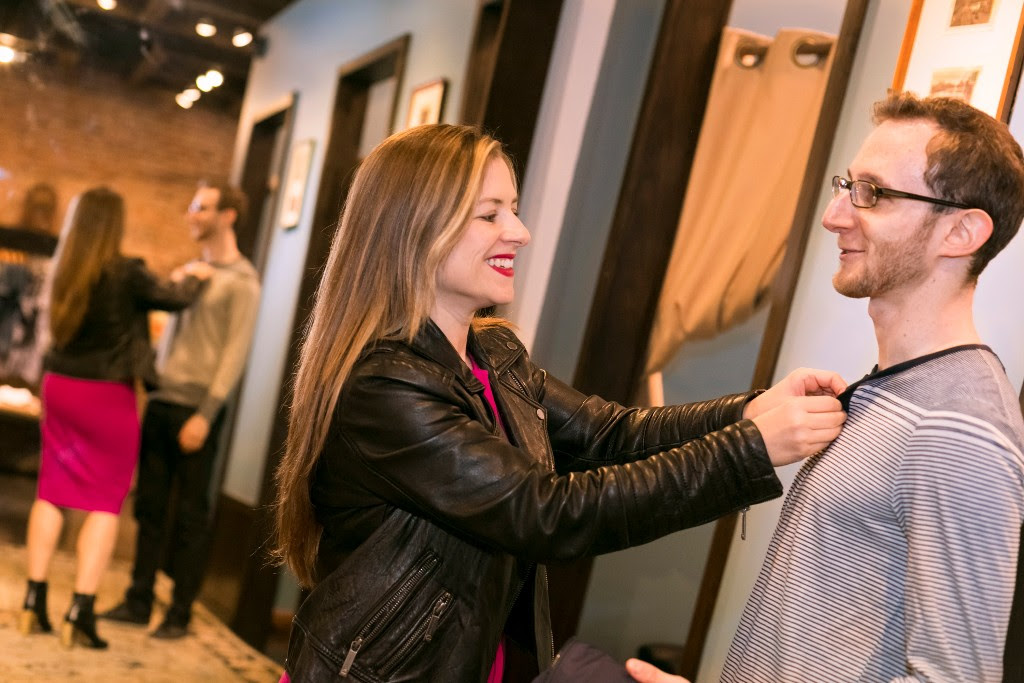 "75 percent of my male clients are single," says Tavia.
She works with her clients by asking questions about their current wardrobe, their fit, favorite brands and where they like to shop. She offers coaching for men on how to present themselves on social media sites and asks them to think deeper about what they are trying to communicate to the world. "One picture tells 1,000 words. A lot of my clients don't realize that the pictures they are posting on social media can immediately skew other's impressions of them. It is human nature to judge a book by its cover, but it is a missed opportunity if others are judging you and cannot see past the surface. Image consulting is about being your authentic self and letting people see that right away. It is really about the outer you matching the inner you."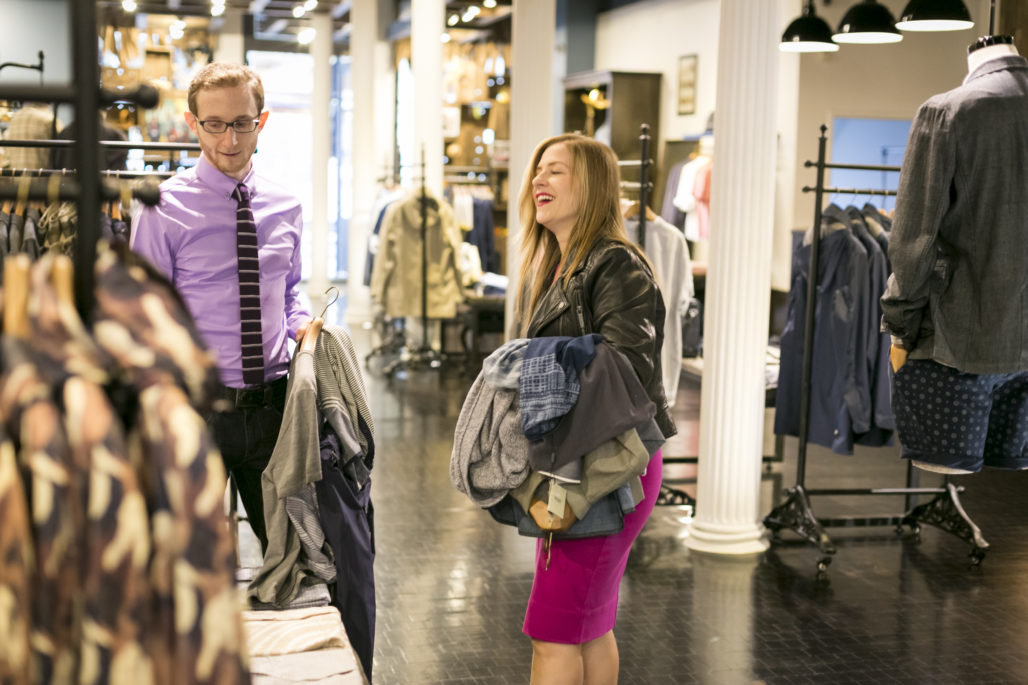 Shir Aviv, a presenter and entrepreneur, was one particular client to undergo a transformational change through Tavia's personal stylist services and coaching.
"I show his before and after pictures to people, and they respond with, 'whoa.' Before coaching him, he wasn't wearing the right colors and his clothes were too big. He was wearing dark colors with a contrast like bright neon; it was jarring."
"After consulting with me, the change was like night and day. I noticed Shir has become more confident. He already had a great personality and is a really engaging person, but having his image and style match his personality allowed him to have greater success in his business. Now he speaks for the fortune 500 companies; having an outdated style would have hindered him from having real success in his business."
"He invested in himself and now reaps the benefits personally, socially and professionally."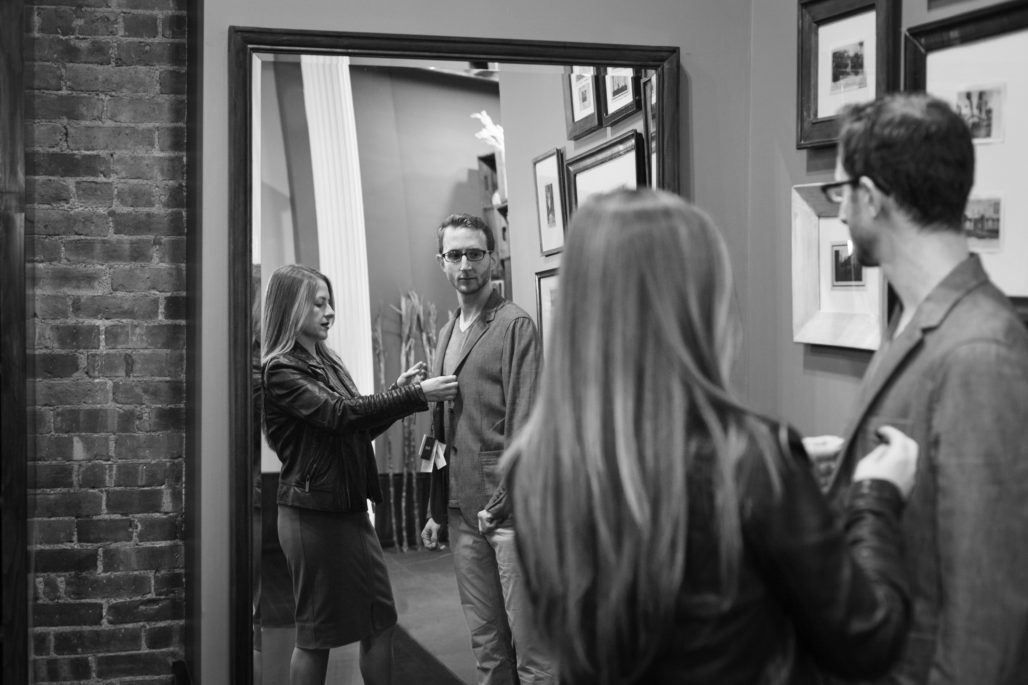 Besides working full time for her company, she also works with New York Fashion Week and consults with companies that help emerging designers. "I dabble here and there, but my niche is on men clients. I just have a passion for fashion." Her favorite part of consulting is when "the regular guy goes from being unnoticed to noticed, which really boosts their confidence."
If you're still wondering how having a personal style = winning, check out our piece about that here.
Tavia Sharp is based in New York and has met personally with clients in stores. Much of her consulting is also done over the phone or virtually. You can reach her on her website at styledsharp.com