Ibukun Awosika had never worked in finance a day in her life but somehow managed to become a financial success. In fact, she has a degree in Chemistry and used to manufacture furniture for a living. So, how did a furniture maker land the position as first chairwoman in the history of Nigeria's largest bank?
It all began when 25-year old Awosika resigned from her showroom manager position at Alibert Nigeria Ltd. in order to start her own furniture manufacturing company, The Chair Centre Ltd. (formerly known as Quebees Ltd.). But how? Awosika wasn't supported by angel investors, and she wasn't sitting on a cash payout or an inheritance. As a new entrepreneur, she was unknown and had no advantages over larger furniture manufacturers that had been in business for years. To top that, manufacturing costs kept rising higher and higher due to economic difficulties caused by years of industry mismanagement.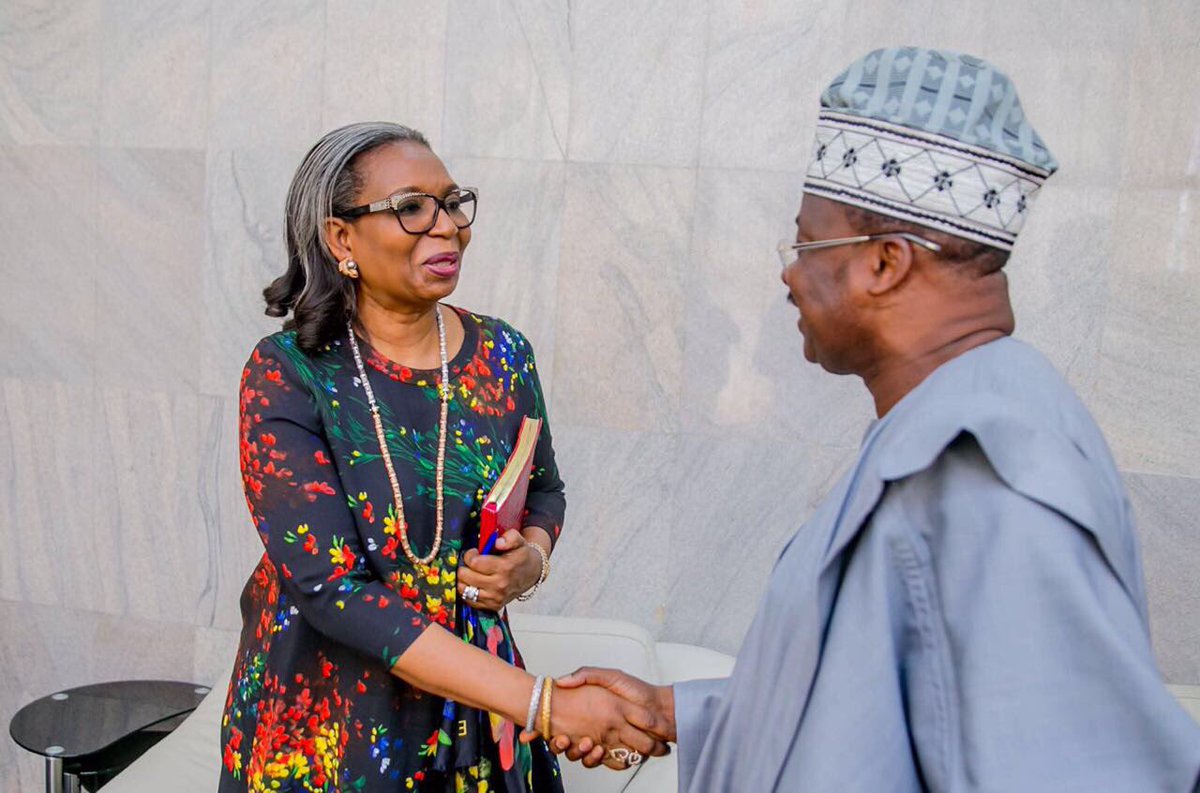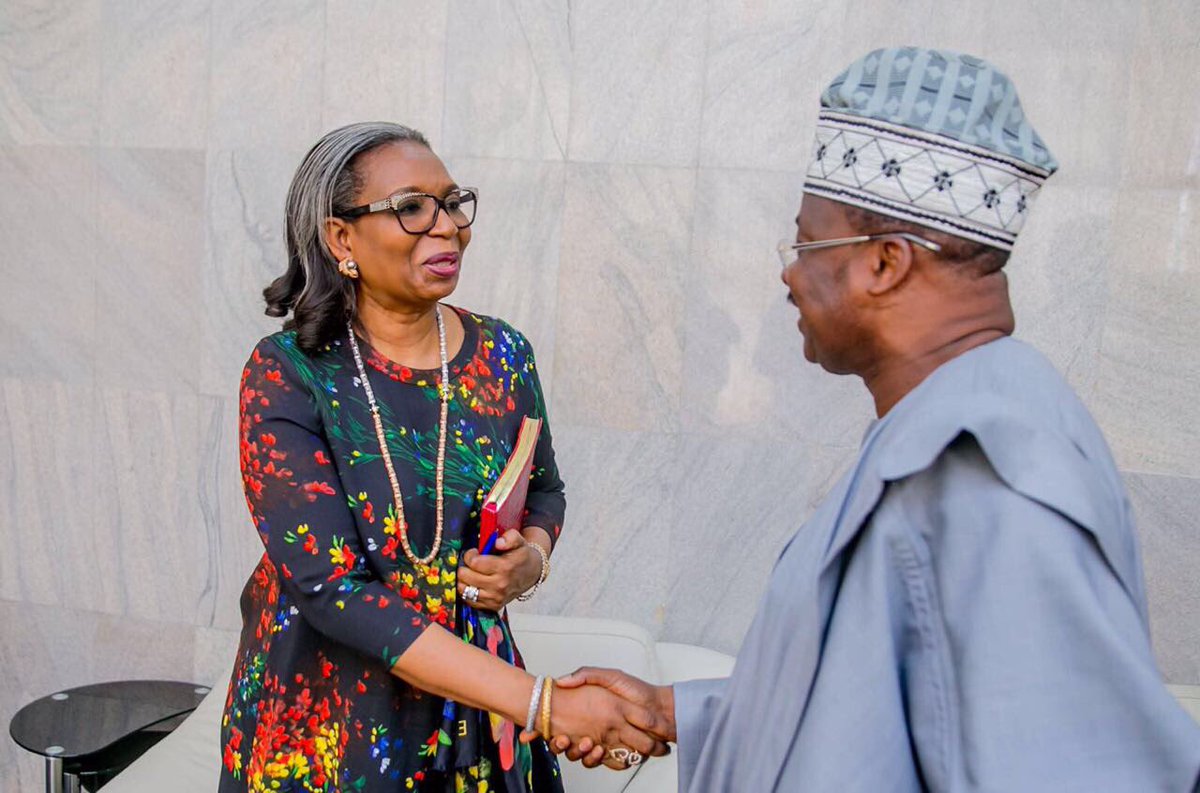 "How do you give a bank's major furniture work to a 25 year-old girl who had nothing?"
So, how did the then-25-year old launch a successful venture against such odds? She did it by maintaining integrity despite the many hurdles obstructing her success. Her business was tiny and could barely compete with the production power of larger companies. She was fortunate to overcome this disadvantage by keeping her paperwork in order and providing quality examples of her company's products. And when many of her competitors chose to cut corners and create furniture illegally, Awosika remained faithful to her customers and produced high-quality furniture like her life depended on it. Her commitment to high standards won her the trust of one investor in Lagos, which got her the 50,000 naira she needed to win a contract with Texaco and get The Chair Centre Ltd off the ground.
Unfortunately, her new venture's first order fell apart: 28 of the 66 chairs they built broke without warranty. She couldn't get back any of the 166,000 naira she spent on the already-sold chairs, but she didn't give up. She couldn't give up—too many people relied on her. A responsible leader, Awosika maintained her integrity despite the desperate situation. A new business owner cut from lesser cloth may have been tempted to force employees to cut corners or abandon customers when warranties fail. But Awosika maintained her indefatigable integrity. Her business took a blow when she made the choice to honor her company's warranty and replace the broken chairs free-of-charge. Awosika knew her company stood to benefit more if she maintained credibility and won consumer trust, because it would boost investor confidence and, in turn, secures capital for her industry. Besides, the extra work created more jobs, helping stimulate the stagnant Nigerian economy.
A less-motivated entrepreneur might have tripped over this stumbling block but entrepreneur might as well be Awosika's middle name, because she made a molehill out of this mountain by merging ventures with Sokoa S.A of France and Guaranty Trust Bank Plc. The Chair Centre Ltd. became Sokoa Chair Centre Ltd., and she is MD/CEO of the joint-venture. Furthermore, she found the time to establish yet another furniture company, Furniture Manufacturers´ Mart in Lagos, in the latter part of 2006.
"It will be 21 years in January since that 25 year old girl started her entrepreneurship. As of today, the company I run makes turn-over in hundreds of millions of naira."
Awosika's success can be traced back to her grace under pressure, resourcefulness, philanthropy and leadership skills, which she exercises not only as a co-founder of Sokoa Chair Centre Ltd., but as chairwoman on the Board of Trustees of Women in Management, Business and Public Service, fellow of the African Leadership Initiative and Aspen Global Leadership Network, member of the Nigerian Economic Summit Group and member of the board of Nigerian Sovereign Wealth Fund. And, in 2011, she co-founded the Afterschool Graduate Development Centre to counteract high rates of unemployment in Nigeria.
"Knowledge rules this world. Whatever business you go into, learn how you can do yours differently to make you stand out."
It goes without saying: Awosika has made history for African women and continues to set a high example for women—people—everywhere. And, if you didn't think she has enough on her plate, she also pays it forward by helping Africa's budding business magnates launch successful ventures. One past protégé is makeup artist and founder of House of Tara, Tara Durotoye, for whom Awosika secured a loan of N500,000. She has helped several other entrepreneurs launch their ventures, and her resourcefulness and knack for lending a helping hand where needed has earned her the respect that a true leader warrants.
"Take a personal decision to be excellent in whatever you do."
Ibukun Awosika is a natural leader, and she's not falling behind anytime soon. In addition to her membership in the various groups mentioned above, 55-year old Awosika currently hosts a TV show, has been covered by the likes of the Guardian, Cosmopolitan and Bloomberg, and is an author (of "Business His Way" and "The Girl Entreprenuers"), pastor and mother of three. Life is rich in opportunity for Awosika; it seems she wouldn't have it any other way. And she's changed so many lives, many would miss her dearly if she decided not to.
"Go out there and conquer the world."
(For crystal clarity sake, all quotes featured in this article are by Ibukun Awosika)